About Commercial Roofing Experts
Your Commercial Roofing Project Is Always a Top Priority.  Here's Why…
To be the best commercial roofing company in Utah by always providing professional and quality service that is on schedule and on budget while at the same time empowering our employees through profit sharing and mutual respect.
Commercial Roofing Experts is employee owned and operated. Every job is equally important to each company individual – from office staff to installers and maintenance crews. In other words, your commercial roofing project is always a top priority to the entire company.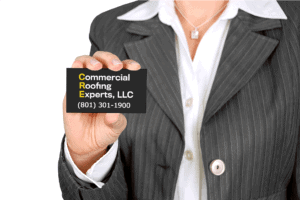 Additionally, because we are a small company that focuses only on commercial roofing we only do a limited number of large jobs each year; this means that every client is VERY IMPORTANT to us.
Our CEO runs a tight ship. She understands the importance of every client as well as every employee.  Her focus is on safety, quality and complete satisfaction of every client and every employee.
Our flat roofing crew has more than 50 years of collective experience working on jobs that include schools, hospitals, shopping malls, apartment complexes, warehouses, etc. That's a substantial amount of knowledge and skill that is applied to every commercial project…including yours.
Call us today. Let the Commercial Roofing Experts tackle your next roofing project.